FANACCOUNT TRANSLATION BY FLUFFYFOX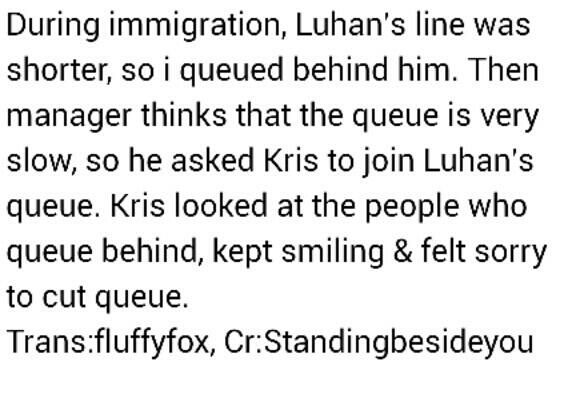 Today, fan heard Yixing called Tao "韬哥" (Tao hyung)
**
FANACCOUNT / TRANSTALTION BY LUHANQT
When Luhan hasn't out yet from the gate and meet fans,
CHANGSHA AIRPORT WAS CHAOTIC TODAY. LUHAN PROTECTED BAEKHYUN THE WHOLE WAY, KAI COVERED HIS EYES, CHANYEOL FELL, TAO, SEHUN AND BAEKHYUN ALL LOOKED REALLY ANGRY, EVERYONE COULD BARELY WALK, AND NO ONE WAS SMILING. WHEN THEY WERE OUTSIDE AND COULDN'T EVEN GET IN THE NEARBY VAN, LUHAN, TAO, AND YIXING YELLED FOR PEOPLE TO STOP PUSHING. IT WAS THE FIRST TIME ANY OF THE FANS SAW LUHAN GET ANGRY.
the manager pointed the laser he uses to point fans at luhan and luhan was like WTF WHY
luhan was pretty much flattened into a pancake today but he still kept protecting baekhyun and he only lost it when yixing got pushed ;;
A SECURITY GUARD PUSHED A FAN REALLY HARD AND SHE FELL DOWN. LUHAN SAW, HELPED HER UP AND YELLED "DON'T PUSH HER!" (AUDIO : CLICK HERE )
SOME FANS FELL AND LUHAN SAW THEM. HE IMMEDIATELY BENT DOWN AND REACHED OUT HIS HAND, EVEN THOUGH HE WAS TOO FAR AWAY. BUT WHILE HE WAS LEANING OVER LIKE THAT HE GOT PUSHED BY OTHER FANS, AND THE SECURITY GUARD HAD TO HELP HIM UP. AFTER LUHAN GOT TO THE CAR, HE TURNED TO LOOK AT THE FANS WHO FELL.
At one point Luhan and Yixing were surrounded by fans and the security couldn't reach them. Luhan used his hands to protect Yixing's back.
Tao had a hand on his waist going into the hotel ;_;
**
TRANSLATION OF FANCCOUNT BY EXONYEOSHIDAE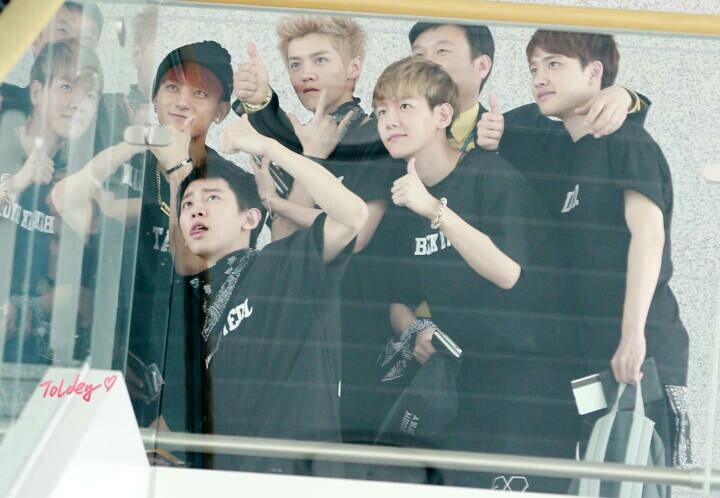 EXO taking a group shot at Incheon. (cr:toldey)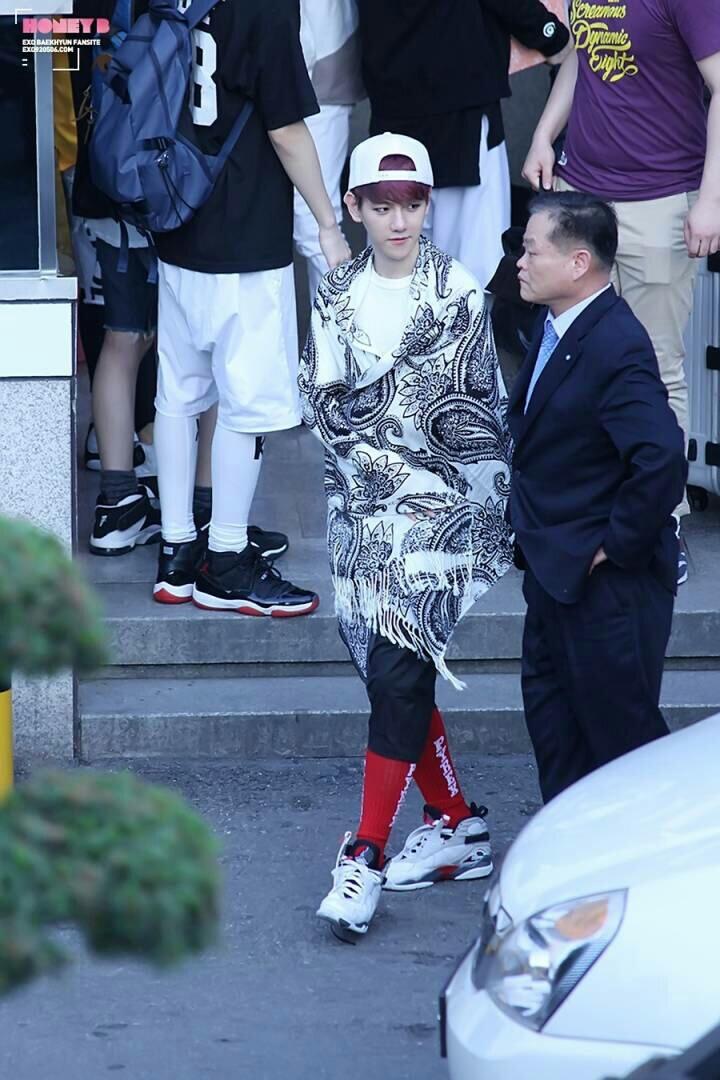 Baekhyun at ICN
~AT CHANGSHA~
EXO didn't go by VIP. Though Tao was pushed really hard, he turned around to pull Sehun who was far behind to board the car together.  (cr pandanuna)
It was so squeezy they couldn't even open the car door. Sehun was just smiling helplessly. (cr: 南阿瓜殿下)
Kai covered his eyes with both hands for more than three times. (cr: xxxibgbaek)
Luhan and Yixing were really angry. They stood outside the car door and shouted, "Stop pushing!" (cr: Beyami)
Baekhyun was clutching on to Chanyeol's arms really tightly. (cr: 我是桥桥呀)
They couldn't even board their van even when they were just steps away.
Chanyeol, Sehun, Tao and Baekhyun were still smiling before but once they got out their expressions changed and they looked really upset.
A fan fell when Sehun was about to board the van. Sehun helped her up though he himself was being pushed like crazy. (cr: 南阿瓜殿下)
Kai at the hotel. How is this happy? (cr: LustKaution色戒)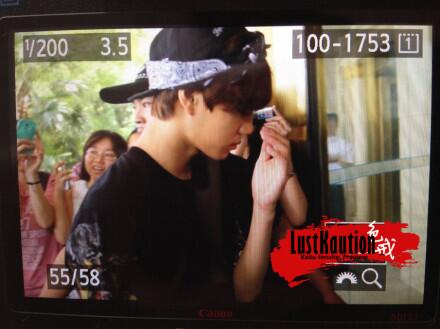 Amidst those pushing, Kris kept holding on to a big plushie that was given by a fan, and a heavy bag full of fangifts.
A fan asked if he needs her to help carry, but he insisted to carry the gifts on his own. (cr: Standingbesideyou)
A female airport staff hit Kris and turned around to the fans and said that they (the fans) were lunatics. (cr: dominationEXO)
A security guard thought the female manager was a fan and pulled her away. (cr: 太丧尸了)
A fan hugged Sehun's waist from the back. (cr: BAEKISSJER)
**
Dear EXO Fans, all of know that of course all of us want to be closer with our boys. But please understand our boys, how they have flight to ICN to Changsha. They need to rest because also have rehearseal and many things to do. Next time, please give our boys little space. Of course we didnt want they go from VIP Door and give us nothing, right?
We are one. I know that you can do it :)
SHARED BY HJS ADOREXONLY
PLEASE TAKE WITH FULL CREDIT